Investing in your first condo unit is an exciting, albeit somewhat overwhelming, experience. There are so many decisions to be made and paperwork to be done. Before you get lost in it all here's everything first-time buyers need to know about buying your first condo.
Location
Location is arguably the most important thing to consider when it comes to real estate but is sadly often overlooked. If you had to choose between a condo in a great location but had limited facilities or a condo with top-notch facilities but was in a shady neighborhood, always go for the one in the better neighborhood. You can always change or add facilities but there's nothing you can do to change the location.
Make a list of your preferred locations and start scouting for condos in those areas.
Proximity to establishments (neighborhood)
One of the benefits to condo living is how close it is to major hubs such as shopping centers, eating places, condos near schools like Ateneo de Manila, central business districts, and transportation hubs. When scouting for locations, make sure to check out the surrounding establishments as well.
If you have a family, you will want to take into consideration how close your condo is to schools or universities. For instance, units in our pre-selling condo in Katipunan quickly run out due to its proximity to many of our country's top private high schools and universities such as Miriam College, Ateneo de Manila University, and the University of the Philippines.
Type of condo
People are often surprised to know that there are multiple types of condos available and their price ranges vary greatly. The most common types in the Philippines are pre-selling, ready for occupancy (RFO), low-rise, mid-rise, and high-rise.
Pre-selling refers to condo units that are sold before a condo building is completed or while it undergoing construction. Pre-selling units are typically cheaper than units that are RFO, which are for immediate purchase and can be moved into once the papers have been processed.
When speaking of condos, low-rise buildings offer the most privacy because of their low population level while high-rise buildings typically have the most amenities.
Each condo type comes with its own pros and cons, so make a list of what your needs are and what you're looking for from your condo to make your selection process an easy one.
Unit/floor plan
Who you'll be living with and the total number of occupants will affect the size and floor plan of your condo unit. The total size and the number of rooms of your unit should be proportionate to the number of occupants to ensure maximum comfort and adequate space for all of your belongings.
If you will be living alone, we recommend choosing a one-bedroom unit over a studio unit. Condo units with a bedroom have a higher resale than those without one.
Choosing the right developer and agent
When doing your research about potential condo units, take into consideration the reliability of the property developer. Keep in mind however that reliability is not left exclusive to known developers, who also started out as unknowns in the real estate industry years back. Regardless if known in the industry or not, the property developer should be reliable enough to stick to starting and delivering the condo project on time, and not purely relying on pre-selling money to get the project going.
Condo projects by most developers, almost regardless of size or scale of development are known to take as much as 4 to 7 years to turn over. Anything that is for target turnover within 4 years is one of the best indicators of a developer's commitment to see the project through and through. This puts you, either as direct user or prospecting investor, at an advantage as your hard-earned money will only take a shorter amount of time in reaching its potential usable value.
In dealing with an agent, not all agents have to be licensed brokers. Though being a broker is always an advantage given a more in depth working knowledge, the bare minimum is for your agent to be an accredited representative of the developer. Apart from being highly responsive, your agent also need not have all the answers in the world but should be able to address all of your queries to your satisfaction within a reasonable amount of time.[1] 
Check out a model unit or attend an open house
Unlike shopping for a shirt or a watch, photos and descriptions are not enough to fully judge if a specific condo unit is right for you. To be able to assess it fully, you'll need to see it in person by attending an open house or visiting a model unit.
Model units and open houses show the units in their actual dimension and are more often than not, fully furnished to give you an idea of how it will look like once it has been occupied. This helps you paint a better picture of whether or not the condo unit is the right size, and dimension for you and if it has enough space for all of your belongings.
If you have any questions about the building, such as waste disposal, amenities, possible improvements to be done in the unit, finishings, and so on, now would be the perfect time to ask your agent.
Inquire about the association dues and other fees
Something many first-time condo buyers often overlook is the association dues.
Association dues are the monthly fees condo owners pay to the homeowners' association (HOA) that is put towards the upkeep and maintenance of condo complex as well as to community events such as Halloween or Christmas parties. In other words, the association dues are put in place to cover things such as the repair and maintenance of the common areas and building amenities.
Make sure you factor in the association dues, and it's inevitable increase throughout the years, into your total expenses.
On top of this, you will also be paying an annual realty tax on your unit, the land on which the complex stands, and on all the common areas. Keep in mind that if you need a parking space within the condo complex, you will need to pay for this separately as well and that this will cost at least half a million pesos (with additional monthly dues). Some condos rent out parking spaces for Php 2000 monthly, but these are rare and often on a first-come, first-served basis.
Explore the amenities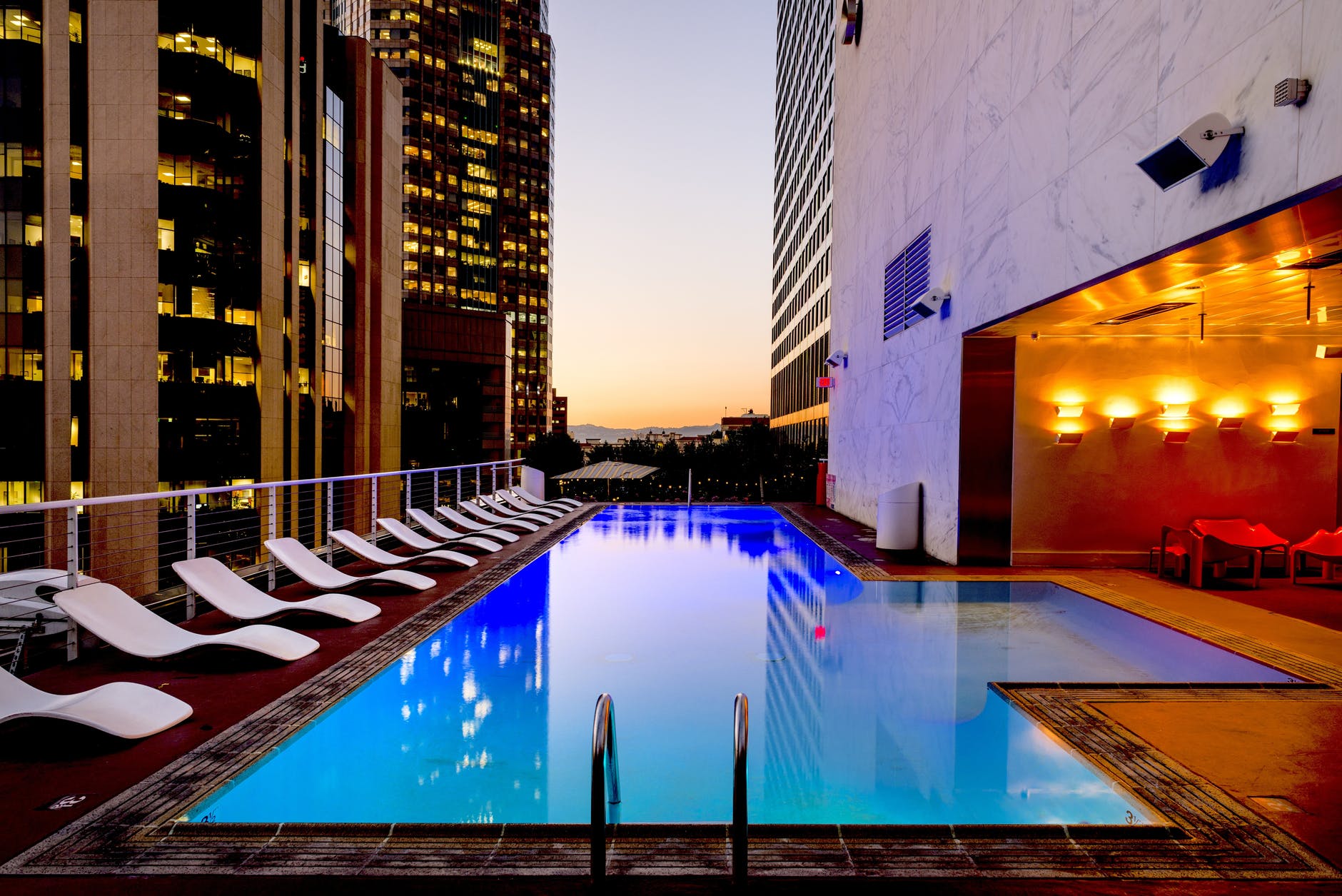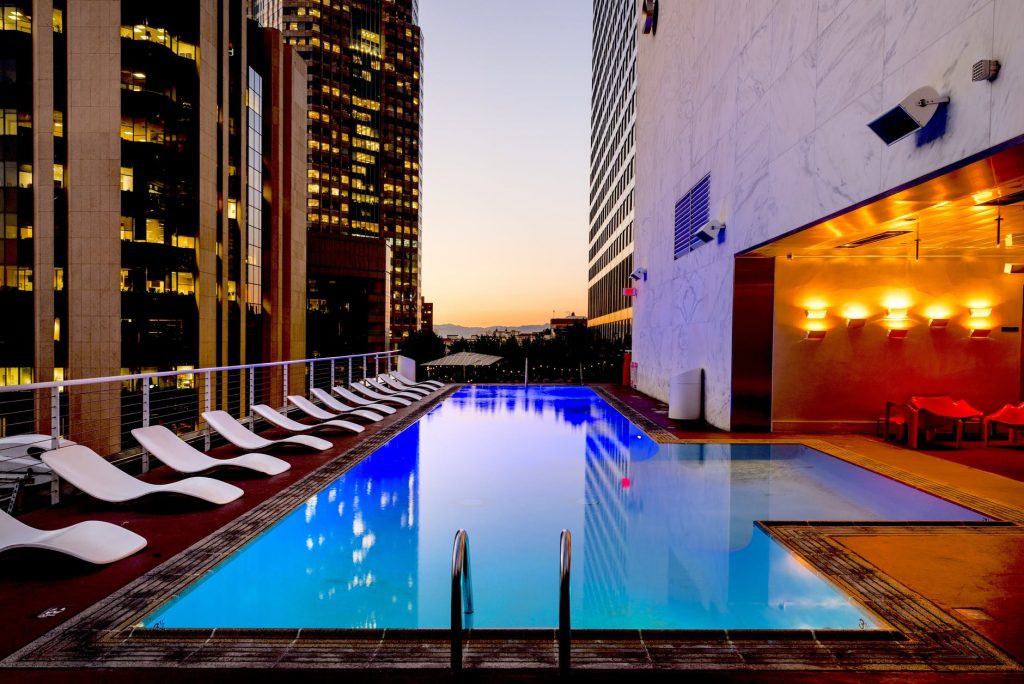 One of the best parts of owning a condo is the new and state-of-the-art amenities it comes with! The newer condo complexes often come with "themed" developments such as Mediterranean villas complete with garden gazebos and courtyards or beach themed complexes with mini beaches, meditation centers, and tiki bars.
Remember, though, that amenities are common property so make sure to ask about the rules when it comes to using it. What are the operation times and do you have to reserve it? Can you bring in guests to use it or is it strictly for residents?
You don't need to sacrifice on quality if you're looking for an affordable condo in Quezon City. EcoGlobal Development Corp. is currently developing One Katipunan Residences, a top-notch smart condo in Manila conveniently located along Katipunan Avenue. For inquiries, contact us at +639175026376 today.