Living in a home with all the latest technology and premium finishes does not need to come with a hefty price tag nor empty your bank accounts. Now, you can retreat to a luxurious home made affordable thanks to EcoGlobal.
EcoGlobal is committed to providing Filipinos with what they call Affordable Luxury, with their latest project being a smart condo near premiere universities including Ateneo, Miriam College, and University of the Philippines in Katipunan.
Whether you're a student looking for a comfortable home away from home, a small family, or a young professional making the leap and investing in their home, EcoGlobal is the best choice for you.
Features and Amenities
EcoGlobal takes pride in being a smart condo – providing each of residents with the latest technology to make living easier and more convenient than ever.
Every unit is designed with keyless entry and support of Google Home.
Each unit comes with a laundry cube and a balcony with a view to provide its home owners with natural light and ventilation.
No need to worry about Wi-Fi connectivity as each unit is sold with fiber ready connectivity.
Being a condo near Ateneo, it is in close proximity to many of the leading schools and universities in the country such as Ateneo, Miriam College, Kotska, CCA, and UP.
This smart condominium near Ateneo de Manila is equipped with the best living facilities so that its residents don't need to leave the building to find what they need. Located within the building's premises are a gym, a library, and a swimming pool to provide residents with a holistic living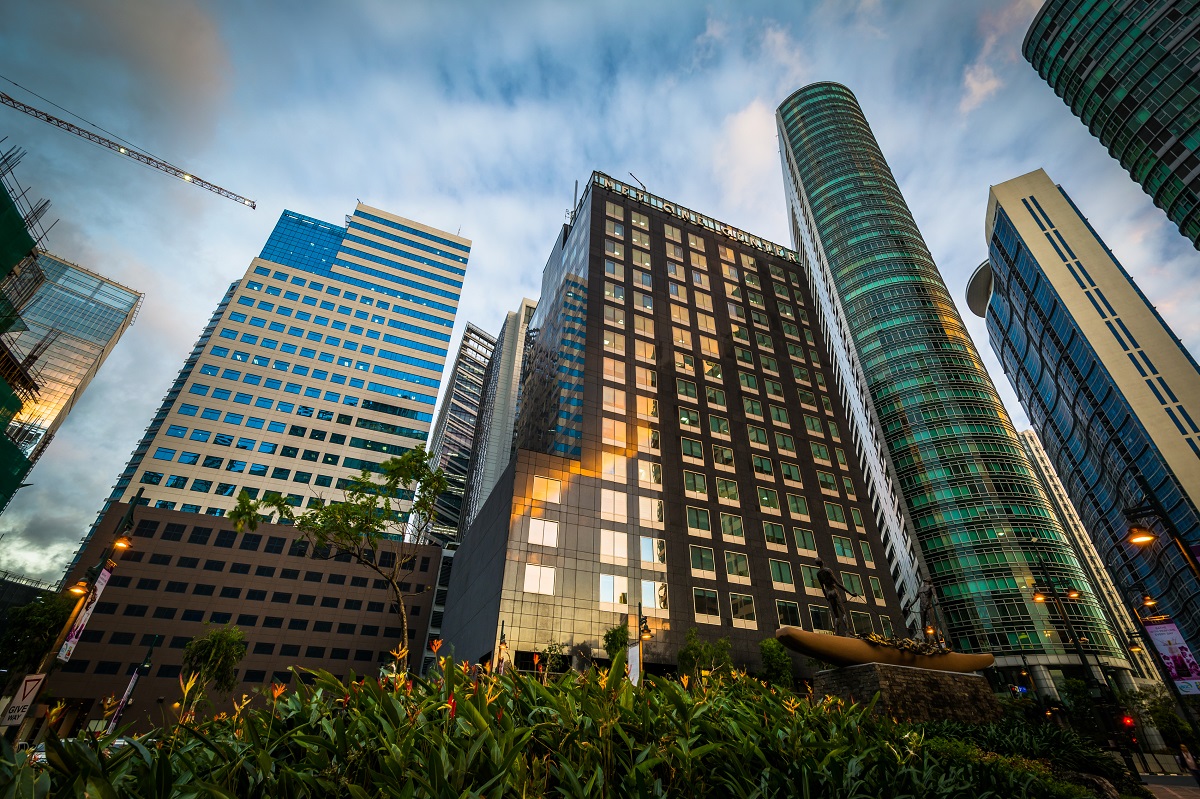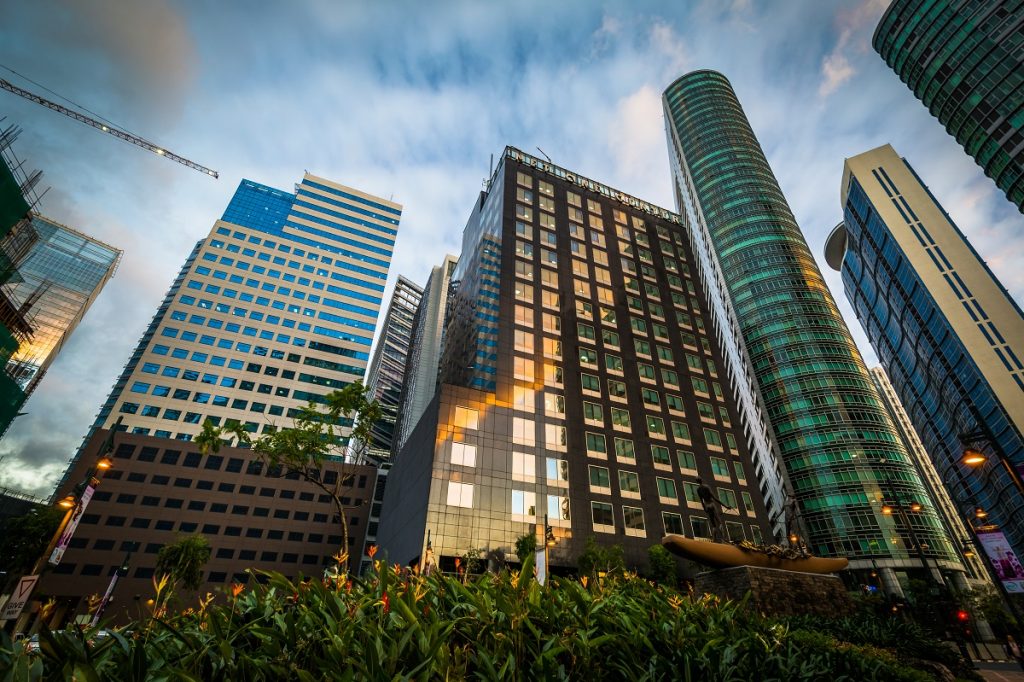 Condo Unit Types
EcoGlobal offers two types of condo units to suit your needs and preferences. We offer One Bedroom and Two Bedroom condo units.
One-Bedroom
One Katipunan Residences is a contemporary mixed-use high rise condominium located near esteemed educational institutional like Ateneo de Manila University, Miriam College, Philippine School of Business Administration, and University of the Philippines in Katipunan, Quezon City. Built with the latest technology and amenities, it's the perfect home-away-from-home for students.
Each one-bedroom unit is equipped with Wi-Fi subscription, Google Home automation, keyless door entry, and a balcony to give you unobstructed views of the Metro.
It also comes furnished with kitchen cabinets, premium granite countertops, floor to ceiling toilet and bath wall tiles, as well as bedroom closets to make moving in as stress-free as possible.
Two-Bedroom
Imagine coming home to a luxurious two-bedroom home in the heart of the Metro. Now, you can make it a reality. Our two-bedroom unit gives you enough privacy and space for relaxation, bonding, and family time.
Whether you're a newlywed couple, a young family, or a group of friends looking for a condo near schools like Ateneo or UP, you'll find that One Katipunan Residences is perfect for you.
Combining modernity with style, each unit comes with keyless door entry, Wi-Fi subscription, Google Home automation, and a balcony to give you beautiful views of the Manila skyline.
Exact Location and Accessibility
Located in the heart of Katipunan, One Katipunan is a condominium near some of the top universities of the country including Ateneo de Manila, Miriam College, and University of the Philippines.
It's also close to many forms of major transportation, including the Katipunan LRT station, jeepney and tricycle hubs, and taxi stands, as well as major thoroughfares like C-5 and Aurora Boulevard.
Why Invest in a Pre-selling Condo Unit Near Ateneo
Katipunan, Quezon City has historically been one of the highest appreciating areas of land in the country, as evidenced by the number of high rises and developments that continue to be built throughout the years. On top of this, it's home to many upscale villages and mall, showing how the best of the best have chosen to make Katipunan their home for decades.
EcoGlobal is making it easy for you to experience premium living in Katipunan, by building what we call Affordable Luxury. By investing in a pre-selling condo unit near Ateneo, you'll be able to buy our luxurious smart condo units at a lower price. These prices won't be low for long, as they'll surely appreciate over time. With top educational institutions such as Ateneo de Manila, Miriam College, CCA, and University of the Philippines all located nearby, living in a condo in Katipunan is ideal for both families and young adults looking for a second home.
Katipunan is also the location for many retail establishments, including the UP Town Center and Eastwood City. Apart from these developments, you'll also find many delicious hole-in-the-wall restaurants that have been operational for decades, serving delicious and hearty meals at all times of the day. Foodies will love trying out new and old restaurants in Esteban Abada, Maginhawa, and along White Plains.
Everything you could possibly need is located a stone throw away from your pre-selling condo near Ateneo. From the best gyms, fully operational laundromats and tailors, well-stocked groceries, pet groomers, florists, schools and universities, even tattoo parlors and salons.
Katipunan provides the perfect community to live in and to raise a family. Being one of the oldest and tightest knit communities in Quezon City, you're always sure to bump into a familiar and friendly face. It's truly the best place to call home.
BOOK A VISIT
Make Katipunan your new home and set a visit with us during your preferred schedule! Our Opening Hours are from Mondays to Saturdays, 9:00 AM to 6:00 PM.
Set your schedule now by calling +639175026376.